Update on Office Policies
Telemedicine
New Receptionist/ Physician's Assistant
Sunscreens
Insect Repellents
Travel Medicine
Avoiding Heat Stroke
Summer is officially here.  I wanted to update you on some practice developments as well as give you some advice about staying healthy this summer.
We are putting the pandemic in our rear-view mirror which feels good.  Covid 19 has gone from epidemic to endemic.  We see about 3 or 4 cases a week.  Most of these are diagnosed based on home testing.  I cannot tell you how many times someone has said "It's just a cold" or "It's just allergies" when it is Covid 19.  The distinction is important because there is effective treatment available which may hasten your recovery and prevent Long Covid symptoms which are those which last beyond 30 days.  Some people worry about having rebound of the infection after being treated.  It can happen, but it also happens with untreated infections.  We have relaxed our masking guidelines and ask you just to wear one if you are having a cough, or other cold/allergy symptoms.  Covid can also cause other insidious complications so it continues to concern us more than other respiratory infections in spite of the fact that most people are not getting seriously ill or requiring hospitalization.  If you have not had a bivalent Covid 19 vaccine which became available September 1,2022, I would get one.  It can reduce the risk of getting sick and getting seriously ill.  If you have had one and are over 65 or immunocompromised, you can get another one if it has been at least 4 months since your initial one.  This virus still concerns me and I want to do whatever I can to minimize my risk of getting it.  The FDA has recommended that vaccine manufacturers develop a new vaccine for the fall based on the most common variant circulating now, XBB 1.5.  It should be available in late September.  That is the amazing thing about MRNA vaccines, they can be tailored quickly to circulating variants since they involve a newer manufacturing process than older vaccines.
Office visits are back to pre-pandemic levels and physical exams are often booked up to a month in advance, which makes it difficult to reschedule when people miss their appointments or cancel at the last minute.    Cara sends appointment reminders to all of our patients; nevertheless, recently we have noticed quite a few last-minute cancellations (sometimes multiple by the same patient.)   While we want to be flexible and realize that sometimes things happen, last minute cancellations make it difficult for us to reschedule in a timely fashion and tie up our schedules so that we are less available to our other patients.  So we have reluctantly decided to institute a $50 charge for last minute cancellations or missed appointments.
Telemedicine came in very handy during the pandemic, but hasn't proved popular in the last year or two.  We have decided to quit subscribing to our telemedicine software for this reason.  Patients find that the older ways of communicating are sufficient.  We are also in the process of upgrading out phone system and our computers.
Cara Lingad joined us in November 2022 as a receptionist/medical assistant.  Cara was born in Southern Arizona, but the U.S. Air Force brought her family here in early 2021.  Prior to that she had lived in South Dakota and Germany.  She has two daughters, Charlotte (3) and Alice (6).  She is currently attending school to earn her bachelor's degree in Health Sciences.  She hopes to attend Physician Assistant's School following that.
Sunscreens and Insect Repellents: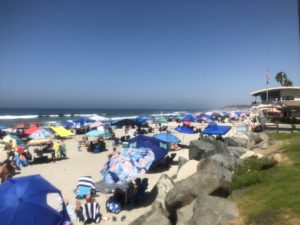 Here is a link to a recent blogpost about avoiding two common summer maladies, sunburn and mosquito bites:
Sun and Mosquitoes – Mark Thornton (personalphysicianmd.com)
Traveling abroad?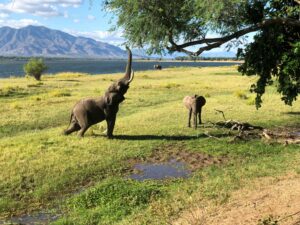 You can check out your destination on the CDC's website. Destinations | Travelers' Health | CDC
I operated a travel clinic for over 20 years. I pioneered travel medicine in San Antonio and gave medical advice and immunizations to hundreds of  of travelers during that time. During the pandemic our stock of travel vaccines expired since no one was traveling.  We decided not to re-stock them.  Most our readily available at pharmacies and we don't want to keep a large vaccine inventory on hand.  We are happy to advise you what you need and prescribe any prescriptions needed, but time doesn't allow having a travel clinic any longer.
Avoiding Heat Stroke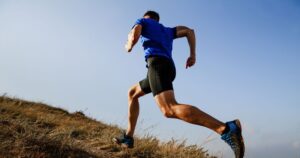 This is going to be an unusually hot week. As we get older, our thermostats may not function as they did when we were younger making us mor vulnerable to heat related illness. Here is some information from Up To Date on avoiding heat stroke:
What is heat stroke? Heat stroke is a condition that can happen when a person's body gets too hot. Most often, heat stroke happens when people exercise in very hot and humid weather without drinking enough fluids. But heat stroke can also happen in people who are not exercising. It is especially likely to affect older people, people who have health problems, and young children and babies. These people need to be extra careful in hot conditions.
Heat stroke is a medical emergency that needs to be treated quickly. That's because heat stroke can lead to death if it is not treated quickly.
When people get too hot, they can also get "heat cramps" and "heat exhaustion." These conditions are not as serious as heat stroke, but they can lead to heat stroke if they aren't treated.
What are the symptoms of heat stroke? People with heat stroke have:
●A body temperature of 104°F (40°C) or higher
●Brain symptoms – These can include:
•Confusion or trouble thinking clearly
•Seeing or hearing things that aren't real (called "hallucinating")
•Trouble walking
•Seizures
•Passing out
Heat stroke can also cause:
●Fast breathing or a fast heartbeat
●Skin redness and warmth – The skin might feel moist or dry.
●Vomiting or diarrhea
●Muscle cramps or weakness
●Headaches
Should I see a doctor or nurse? Yes. If you or someone you are with has heat stroke, get medical help right away. Call for an ambulance (in the US and Canada, call 9-1-1).
Is there a test for heat stroke? Yes. The doctor will do an exam and check your temperature. They will probably need to take your temperature rectally to get the most exact result. To take a rectal temperature, a doctor or nurse will insert a thermometer into your anus.
The doctor will probably also do other tests to find out if the heat stroke hurt other organs in your body. These tests can include:
●Blood tests
●Urine tests
●Chest X-ray
●Electrocardiogram (ECG) – This test measures the electrical activity in your heart (figure 1).
How is heat stroke treated? The main treatment involves cooling your body down as soon as possible. Medical professionals can do this in different ways. It might involve using a fan to blow air on wet skin, pouring cold water over you, or putting you in an ice bath. If possible, this might be done before taking you to the hospital.
In the hospital, your doctor will also treat any other problems the heat stroke has caused.
Can heat stroke be prevented? Yes. When it is hot or humid out, you can do the following things to help prevent heat stroke:
●Try not to be too active, and take breaks when you exercise
●Drink enough fluids, such as water or sports drinks, so you do not feel thirsty. But don't force yourself to drink very large amounts in a short time, and don't drink so much that you feel uncomfortable. This can be harmful.
●Do any exercise early in the day, before it gets too hot out
●Wear loose, lightweight clothes. Don't wear too many layers.
●Avoid being in a hot car
You should also watch for symptoms of heat cramps or heat exhaustion. Heat cramps cause painful muscle cramps. Heat exhaustion can cause headaches, dizziness, nausea, or vomiting. It can also make you thirsty or tired.
If you have symptoms of heat cramps or heat exhaustion, you should cool your body down right away to avoid getting heat stroke.
To cool your body down, you can:
●Spray yourself with cool water and then sit in front of a fan
●Move into the shade, or go into an air-conditioned building or car
●Take a cool shower or bath
●Drink water or a sports drink. Do not have a drink with alcohol or caffeine.
●Take off any extra clothing you are wearing
●Put a cold pack or cool cloth on your neck, armpits, and groin
That's it for now.  I'll be leaving later in the week for a family vacation but will be back in time for the 4th of July.
Wishing you a healthy summer!
Mark L. Thornton, M.D., F.A.C.P.