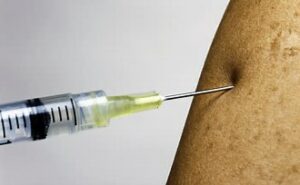 Fall Vaccine Update
"Fall", I like the sound of that.  It may not be here for a while, but already the temperatures have begun to moderate from the hottest summer on record.  Now if we could just get some rain.
There has been a lot in the press lately about the rise in the number of people with Covid 19.  It is certainly true from the calls that we have received. Hospital numbers, while rising, are not anywhere near what they have been in the past. Fortunately, there is effective medication available for those at risk of severe Covid.  Also, there are new vaccines that will soon be available.  In fact, CVS is advertising this in their commercials.
Pfizer, Moderna and Novavax all plan to bring boosters to the market this fall.
Pfizer expects to win Food and Drug Administration approval in August, with vaccinations starting in September. Novavax said it expects to get clearance and ship doses in September, and Moderna said it is waiting for approval.
The new boosters target an Omicron subvariant called XBB.1.5 that dominated cases through the spring and summer. It recently declined to a projected 5% of cases, according to federal data, in the midst of a still-busy landscape of Omicron subvariants.
A newer subvariant, called EG.5 and unofficially known as Eris, leads the pack at roughly one in five cases, according to the latest Centers for Disease Control and Prevention projections. The World Health Organization said EG.5 is closely related to XBB.1.5.
"Unless we get another variant that pops up, we should have a really good match," said Dr. Linda Yancey, an infectious-disease specialist at Memorial Hermann Health System in Texas.
The virus continues to evolve. Both the WHO and the CDC said they are tracking a new lineage called BA.2.86, dubbed "pirola" by a group of scientists. It is another Omicron subvariant with many mutations, according to health authorities.
Positive cases of BA.2.86 have been reported in the U.S., Denmark, Israel, Portugal, South Africa and the U.K. The variant has also been detected in U.S. wastewater, according to the CDC.
There are no official recommendations for the new boosters yet, because the CDC creates vaccine guidance only after the shots get clearance from the FDA. 
The shots have been shown to keep people out of hospitals and reduce deaths. People can still face risk of serious complications from Covid-19, particularly older people, those with compromised health and others with weakened immune  systems.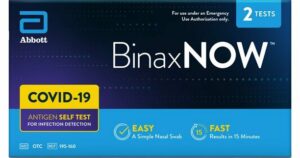 Insurance companies are no longer paying for the Covid PCRs that we did curbside, so we are switching to a different test that will check for Covid, flu, RSV and multiple other common respiratory viruses.  We are told that they will cover this more comprehensive test, but time will tell.  Covid and flu are the only two for which there is specific antiviral treatment, so it is useful to test for these.  Home Covid test kits are readily available at the pharmacies.  They can sometimes fail to detect Covid, so if you are symptomatic, but your home test is negative, you should repeat it in 24-48 hours or get a PCR test.
Flu Vaccine:
Flu vaccine is in and is recommended for everyone over the age of 6 months.  It is recommended to receive it in September or October.  We normally schedule appointments for this.  If you wear a short sleeved shirt, you can drive up and call us at your scheduled time.  Amber or Cara will come out to the car to give it to you.
We normally will give the high dose vaccine to adults 65 and older as it is more effective in preventing the flu.
Here is some additional information from the Centers for Disease Control:
Updates to the Advisory Committee on Immunization Practices (ACIP) Flu Vaccine Recommendations for the 2023-2024 season
A couple of things are different for the 2023-2024 influenza (flu) season:
The composition of flu vaccineshas been updated. Flu vaccines for the U.S. 2023-2024 season will contain the following:
Egg-based vaccines

an A/Victoria/4897/2022 (H1N1)pdm09-like virus; (Updated)
an A/Darwin/9/2021 (H3N2)-like virus;
a B/Austria/1359417/2021 (B/Victoria lineage)-like virus; and
a B/Phuket/3073/2013 (B/Yamagata lineage)-like virus.

Cell- or recombinant-based vaccines

an A/Wisconsin/67/2022 (H1N1)pdm09-like virus; (Updated)
an A/Darwin/6/2021 (H3N2)-like virus;
a B/Austria/1359417/2021 (B/Victoria lineage)-like virus; and
a B/Phuket/3073/2013 (B/Yamagata lineage)-like virus.
These recommendations include one updatecompared to the 2022-2023 U.S. flu vaccine composition. The influenza A(H1N1)pdm09 vaccine virus component was updated for egg-based and cell- or recombinant-based flu vaccines.

People with egg allergy may get any vaccine (egg-based or non-egg-based) that is otherwise appropriate for their age and health status. Previously, it was recommended that people with severe allergy to egg (those who have had any symptom other than hives with egg exposure) be vaccinated in an inpatient or outpatient medical setting. Beginning with the 2023-2024 season, additional safety measures are no longer recommended for flu vaccination of people with an egg allergy beyond those recommended for receipt of any vaccine, regardless of the severity of previous reaction to egg. All vaccines should be given in settings where allergic reactions can be recognized and treated quickly.
Projected U.S. Flu Vaccine Supply for the 2023-2024 Season
Vaccine manufacturers have projected that they will supply the United States with as many as 156.2 million to 170 million doses of influenza vaccines for the 2023-2024 season. These projections may change as the season progresses.

All flu vaccines for the 2023-2024 season will be quadrivalent (four-component).
Most will be thimerosal-free or thimerosal-reduced vaccines (91%), and about 21% of flu vaccines will be egg-free.
RSV Vaccines
This is something new.  There are two vaccines that are now available to reduce the risk of this nasty respiratory virus that kills about 10,000 people in this country every year.  Most of this people are children and older adults.  Here is some more information from the CDC followed by some additional thoughts from Dr. Wallace and myself.
Respiratory Syncytial Virus (RSV) VIS
RSV Vaccine: What You Need to Know
Current Edition Date: 7/24/2023
Older adults and infants who get very sick from RSV may need to be hospitalized. Some may even die.
Why get vaccinated?
RSV vaccine can prevent lower respiratory tract disease caused by respiratory syncytial virus (RSV). RSV is a common respiratory virus that usually causes mild, cold-like symptoms.
RSV is usually spread through direct contact with the virus, such as droplets from another person's cough or sneeze contacting your eyes, nose, or mouth. It can also be spread by touching a surface that has the virus on it, like a doorknob, and then touching your face before washing your hands.
RSV can cause illness in people of all ages but may be especially serious for infants and older adults. Infants and older adults with chronic medical conditions like heart or lung disease, weakened immune systems, or who live in nursing homes or long-term care facilities, are at highest risk of serious illness and complications from RSV.
Symptoms of RSV infection may include runny nose, decrease in appetite, coughing, sneezing, fever, or wheezing. Most people recover in a week or two, but RSV can be serious, resulting in shortness of breath and low oxygen levels. RSV can also sometimes lead to worsening of other medical conditions such as asthma, chronic obstructive pulmonary disease (a chronic disease of the lungs that makes it hard to breathe), or congestive heart failure (when the heart can't pump enough blood and oxygen through the body).
Older adults and infants who get very sick from RSV may need to be hospitalized. Some may even die.
RSV vaccine
CDC recommends adults 60 years and older may receive a single dose of RSV vaccine, based on discussions between the patient and health care provider. 
RSV vaccine may be given at the same time as other vaccines.
 OUR TWO CENTS:
That makes it sound simple, but there are two RSV vaccines available and it is hard to tell which one is better.  Also, while it may be given with other vaccines, we think the RSV vaccine should be given alone.  There are two reasons for this.  First, the risk of rare side effects that though we don't know if they are causally related to the RSV vaccine have been in people who took it with the flu vaccine.  Also, there is a slight chance that the RSV vaccine may reduce the response to one of the the flu strains in the flu vaccine.
Finally, until more is known about the potentially rare side effects of the vaccine, for now the CDC is recommending, and we agree, that the RSV vaccine should be targeted at older adults at highest risk for severe RSV disease -those over 60 years of old (and especially 75 years old) who are frail or have conditions that increased the risk of severe illness-such as heart, lung,liver or kidney conditions: diabetes, blood disorders or weak immune systems.  For all others, we support your decision to get the vaccine if you choose.  RSV can cause a miserable chest cough that last for weeks, so its nice that we finally have a vaccine that reduces your chance of getting it.
You can get Covid and RSV vaccines at any major pharmacy.  For now we are not administering those two vaccines in the office.
If you want to do a deep dive into the vaccines differences, here is some information from UpToDate followed by the abstract from Pubmed
Usually, a vaccine with an adjuvant have a better, longer acting response.
Respiratory syncytial virus – In 2023, The US Food and Drug Administration approved an adjuvanted recombinant respiratory syncytial virus vaccine (RSVPreF3 OA; Arexvy), for the prevention of lower respiratory tract disease caused by RSV in individuals 60 years of age and older [47]. This approval is based on a randomized trial that found this vaccine prevented RSV-related respiratory infection and lower respiratory tract disease in adults age 60 years and older who received one dose of an AS01E-adjuvanted RSV Prefusion F Protein Vaccine [48].
A subsequent nonadjuvanted recombinant respiratory syncytial virus vaccine (RSVPreF; Abrysvo) was also FDA approved in 2023 [49]. In a phase 2a randomized trial, RSVPreF prevented symptomatic RSV infection and viral shedding in healthy adults 18 to 50 years of age [50]. In an interim analysis of phase 3 trials, RSVPreF prevented RSV-associated lower respiratory tract illness in adults aged 60 years and older [51]. The use of this vaccine in pregnant persons is discussed elsewhere. (See "Immunizations during pregnancy", section on 'Vaccines under investigation'.)
Detailed recommendations on the use of these vaccines have been put forth by the CDC [52].
Medline ® Abstract for Reference 52 of 'Overview of preventive care in adults'
52
TI
Use of Respiratory Syncytial Virus Vaccines in Older Adults: Recommendations of the Advisory Committee on Immunization Practices – United States, 2023.
AU
Melgar M, Britton A, Roper LE, Talbot HK, Long SS, Kotton CN, Havers FP
SO
MMWR Morb Mortal Wkly Rep. 2023;72(29):793. Epub 2023 Jul 21.
Respiratory syncytial virus (RSV) is a cause of severe respiratory illness in older adults. In May 2023, the Food and Drug Administration approved the first vaccines for prevention of RSV-associated lower respiratory tract disease in adults aged≥60 years. Since May 2022, the Advisory Committee on Immunization Practices (ACIP) Respiratory Syncytial Virus Vaccines Adult Work Group met at least monthly to review available evidence regarding the safety, immunogenicity, and efficacy of these vaccines among adults aged≥60 years. On June 21, 2023, ACIP voted to recommend that adults aged≥60 years may receive a single dose of an RSV vaccine, using shared clinical decision-making. This report summarizes the body of evidence considered for this recommendation and provides clinical guidance for the use of RSV vaccines in adults aged≥60 years. RSV vaccines have demonstrated moderate to high efficacy in preventing RSV-associated lower respiratory tract disease and have the potential to prevent substantial morbidity and mortality among older adults; postmarketing surveillance will direct future guidance.
I hope this advice was helpful.  We try to keep on top of all the current recommendations.
We will be attending the Texas Club of Internists Annual Meeting and continuing educational course in early October.
This was not written with AI. 😊
Wishing you the best of health.
Mark L. Thornton, M.D., F.A.C.P.