I wanted to cover briefly, my views on 4 viral issues in the news.
Influenza vaccine: It's available now
Covid 19 Bivalent vaccine: It's available now
Monkeypox: I wouldn't lose sleep over this one
Polio: Ditto
INFLUENZA VACCINE
We have received our flu vaccine for the fall and are starting to administer it.  The optimal time to receive it is considered to be September and October.  We will give you your vaccine if you have a scheduled appointment this fall.  If not, you can schedule an appointment to receive it.  Sometimes there is a rush when we announce this.  There is no hurry.  Vaccine is plentiful and no outbreaks of influenza have yet been reported.  If you have and appointment to get it and are wearing a short-sleeved shirt, you can just drive up, call the office and Amber will come out and give it to you.  The vaccine is covered by insurance, and you should not receive a bill for it.  If you do, chances are it has been billed to your old insurance.  To avoid this, please make sure that we have your current insurance information.  It is recommended that adults 65 and older receive the High Dose (HD) flu vaccine.  If you are 65 or older, we will give you this one unless you request otherwise.  If you would like additional information about different types of vaccine, how they are formulated or general information on the vaccine, check out this website for additional information: https://www.cdc.gov/flu/prevent/keyfacts.htm
COVID 19 BIVALENT VACCINE
Unless you have been marooned on a tropical island, you have heard that the Covid 19 virus has been mutating.  The variant responsible for most cases now is the BA 5 variant.  We see about 1 or 2 new cases daily.  Fortunately, most people don't get seriously ill with them.  Some people who are at risk for serious disease are prescribed Paxlovid.  We have seen a number of cases of rebound after treatment with this medication. A study is underway to determine whether these patients would benefit from retreatment, but right now there is no recommendation to do that.  We just ask them to isolate for an additional 5 days.  Here are the present guidelines for isolation and treatment.  https://www.cdc.gov/coronavirus/2019-ncov/your-health/isolation.html
The FDA recently approved two new Covid 19 boosters which have components of the original vaccine as well as a component of the latest variant.  The hope is that this will give broader protection from the virus as we enter the fall and people are spending more time indoors.  Here is the FDA's press release on this giving the rationale for safety and efficacy. https://www.fda.gov/news-events/press-announcements/coronavirus-covid-19-update-fda-authorizes-moderna-pfizer-biontech-bivalent-covid-19-vaccines-use
Some people have questioned the fact that there are no human trials showing greater effectiveness for these vaccines than the previous boosters.  These trials take time and there is an urgency to try to prevent a new fall surge.  We don't know how effective the flu vaccine will be each fall.  That is determined in retrospect.  Some experts have recommended waiting a longer period of time after the last booster to get the new vaccine since the immune response may be greater.  The FDA recommends waiting at least two months after the last booster.  Some experts favor waiting 3-6 months.  That may be better, but there is also the risk of contracting it during this period.  I'm going to get the Pfizer vaccine when it is released in a few weeks. That will be about 4 months after I had Covid in mid-May.  The Moderna is already in pharmacies.  You don't have to get the same manufacturer of your initial vaccine or booster, but I'm just going to stick with the manufacturer that I've had for my previous vaccines.  If you are going to get one, I would recommend getting it at least two weeks before Thanksgiving when families will be getting together.  It takes about two weeks for any vaccine to take maximum effect.  I would like to take reasonable precautions against getting it again. I'd like not to have to miss work except for travel.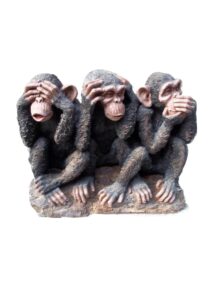 MONKEYPOX
Don't get me wrong, it is important to get this virus under control, but the risk now to most people is very low.  I have actually seen one of the 20 reported cases in San Antonio.  Thankfully, this virus is nowhere near as infectious as Covid 19 and not transmitted through casual contact.  For now, it is present mainly in men who have sex with men,(MSM).  Here is a FAQ from the CDC if you want more information.  https://www.cdc.gov/poxvirus/monkeypox/about/faq.html
POLIO
Most young adults never saw a patient with polio and don't have an idea of how this paralytic virus killed and maimed people and terrorized communities back in the 50's.  A vaccine was considered miraculous.  The photo above shows a line of mothers with children waiting to volunteer for a vaccine trial.  The virus is still around, and we will occasionally recommend an adult get a booster dose if they are traveling to Africa or Pakistan.  There was a case in Rockland County, New York.  This county has one of the lowest vaccinations in the state and is home to a large religious community which does not believe in vaccines. Here's a link to the CDC's webpage on polio vaccine.  https://www.cdc.gov/vaccines/vpd/polio/public/index.html#:~:text=CDC%20recommends%20that%20children%20get%20four%20doses%20of%20polio%20vaccine,be%20protected%20from%20getting%20polio.
This is an article from JAMA which reviews what doctors need to know about polio.  A couple of key points.  If you went to a public school in the last 70 years you were vaccinated against polio.  You do NOT need a booster if you are going to New York City.
I wish you the best of health.
Mark L. Thornton, M.D., F.A.C.P.