Here is an article from the TMA published today on the latest recommendations.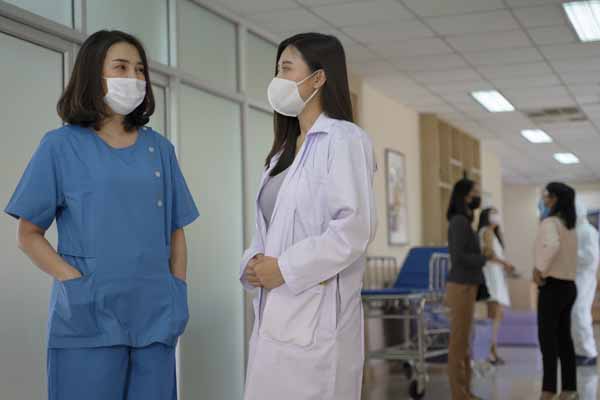 Does the Centers for Disease Control and Prevention (CDC) recommend masking for physicians and other health care professionals to prevent the spread of COVID-19?
The answer is yes. But if physician calls to the Texas Medical Association and a notification posted on CDC's own website are any indication, new guidelines issued by CDC have generated some confusion on the subject.
The agency recently issued community-level guidelines for COVID-19 to help the public understand if their county has a low, medium, or high level of risk for the disease. These guidelines include a color-coded map and chart designed to let people know how common COVID-19 cases are in their county and how they should respond. People in counties with high risk are urged to wear a mask while people in medium- or low-risk counties are not.
But these community guidelines are not meant for physicians and other health care professionals to follow in a clinical environment, CDC says on its website.
"Health care settings should continue to use community transmission rates and continue to follow CDC's infection prevention and control recommendations," CDC said in a notification posted among its various COVID guidelines.
Those guidelines for health professionals say masking is "recommended for everyone in a health care setting."
CDC last updated its guidance for physicians and health care workers Feb. 2 and plans to refine the guidance further in response to changing conditions, the agency's website says.